Regenerative Medicine Renton WA
When you're looking for long-term pain relief without risky drugs or surgery, Renton WA regenerative medicine can deliver the results you need. At Hughes Chiropractic and Massage, we offer safe and effective regenerative medicine treatments like human cellular tissue therapy and platelet-rich plasma therapy that can help alleviate a range of different conditions and injuries.
If conventional medicine has let you down and you're looking for answers, our regenerative treatments may be exactly what you've been looking for. To learn more about the healing power of regenerative medicine, all us today to schedule a free consultation.
Hughes Chiropractic and Massage
Regenerative medicine in Renton WA is primarily concerned with the mechanisms by which we can help restore the optimal functions of the body by introducing rich tissue into your body. The therapeutic effects of regenerative medicine are then able to reinvigorate your cells, tissues, and organs.
Doctor Trisha Hughes is a chiropractor at Hughes Chiropractic and Massage in Renton, WA. If you are struggling with neck or back pain, headaches or migraines, carpal tunnel, sciatica, or any other health condition please contact us today.
Learn More About Dr. Trisha Hughes
How Regenerative Medicine Can Help You Avoid Surgery
If you've been injured or have a condition that affects one or more joints in your body, joint replacement surgery may be recommended. And while these types of surgeries are becoming more commonplace, it's a good idea to seek out alternatives if you have the opportunity.
Joint replacement surgery is highly invasive and can result in long, painful recovery times. Human Cellular Tissue Therapy can help you avoid these risky surgeries, and it consists of minimally invasive injections into your damaged tissue that encourages your body's own natural healing process.
Some of the conditions we have helped treat at our medical clinic using regenerative medicine include: Joint Pain, Foot Pain, Sciatica, Knee Pain, Neuropathy, Hip Pain, Shoulder Pain, Disc Injuries, Neck Pain & Back Pain.
Schedule An Appointment Today
Platelet Rich Plasma Therapy
The other regenerative treatment we use at our medical clinic is Platelet Rich Plasma Therapy. PRP therapy, as it is also known, starts when we take a small sample of your blood and place it in a centrifuge. As the blood sample spins, the red blood cells separate from the platelets. It leaves behind highly concentrated platelet-rich plasma. This is then injected into your damaged or degraded tissue, where it helps your body facilitate the healing process.
Since this treatment is created using a sample of your own blood, there are no side effects and little to no risk of rejection. There is also little to no downtime. You can usually get on with your day immediately afterward. To learn more about the healing power of regenerative medicine in Renton WA call us today at (425) 271-4543 to schedule a consultation.
Injections Containing Human Cellular Tissue
One of the keys to our Human Cellular Tissue Injections is that they help heal and restore damaged tissue at the source. By addressing the underlying cause of the pain, there's a much higher likelihood of achieving long-term pain relief.
For these treatments, we source tissue from accredited tissue banks that has been collected from umbilical cords after a scheduled C-section birth. The mothers willingly donate the umbilical cords. Neither the baby nor mother is harmed in any way during the process.
This tissue contains powerful healing compounds that assist your body with the healing process. Some of the compounds include proteins, growth factors, cytokines, exosomes, hyaluronic acid, amino acids, peptides, collagen, and lipids.
What our Families Have to Say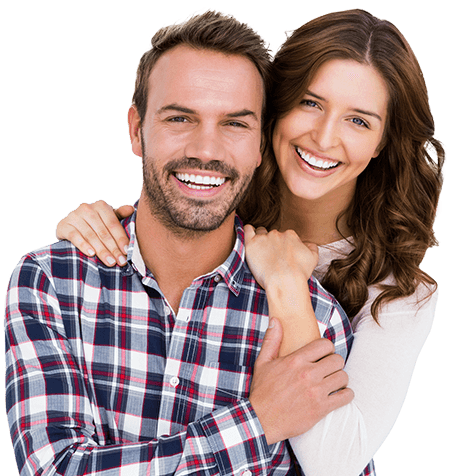 "Dr. Hughes helped me through some pretty major neck pain. I was having migraine-level headaches multiple times and week and she was able to identify the issues..."
Chelsey B.
"When I came in I couldn't work because my back pain was so bad. I still have to heal more, but I wouldn't have gotten here without Dr. Hughes..."
Nicole Y.